This question alone, will save you a lot of time, money, effort, energy, and frustration. Over the years I have had the opportunity to speak at live marketing events, literally all over the world. At almost every event it happens…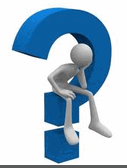 Someone will ask, "Dale, if you had one piece of advice to share with marketers what would it be?" There is not a week that goes by that I don't have this conversation with someone who got off track simply because they followed someone they knew, liked and trusted but not necessarily knew what they were doing. So what advice would I share with people? My answer is… Always & I mean A L W A Y S the same. Did I say always? ask yourself –  NULL
****************************** Who is this person and why should I be listening to them?!?! ********************************** Memorize that question right now! Unfortunately today's business world is full of people that are trying to teach others how to do something they have never done! The fake it till you make it, attraction marketing stuff has put everyone in a situation where they don't know who to listen to or who to believe.
However if you don't buy into the hype and do your research you can find the top expert in virtually all business models, or marketing methods you want to learn.
Who is the best marketing teacher on the planet today? My vote would be for Dan Kennedy, http://www.GuruDan.com Note I said marketing teacher. I did not say internet marketer, or personal development teacher, of network marketer, I just said marketer. Dan is definitely the guru behind many of the gurus, but if you are not familiar with him, you should be. I am just using Dan as an example here, and I think he is a great one. However the one question you should always ask yourself under every single circumstance, is who is this person and why should I be listening to them? This question alone, will save you a lot of time, money, effort, energy, and frustration.
Downloads
Latest posts by Dale Calvert
(see all)